Shop NCJGA Sponsor Jones this Holiday Season and save 25% Now.
Growing Up Golf, Since 1965
Tournaments and Golf Instruction
for all Ages and Skill Levels
The Mission & Purpose of the NCJGA
Started in 1965 and reborn in the 1997 by PGA golf professional David Emerick  and family, NCJGA exists to introduce the great game of golf to boys and girls ages 5-18 by offering affordable tournaments, clinics, camps. lessons and experiences to all level golfers from beginners to national level players.
Your junior golfer will develop a love for the game and play for a lifetime!
Get the Latest Special Offers, News & Announcements from NCJGA.
What Can You Expect from Your NCJGA Experience?
Click on your area of interest below to learn more.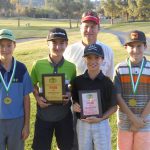 TOURNAMENTS
NCJGA offers events for girls and boys ages 5 to 18, all skill level welcome.  Our 2 tours will meet all your needs, the Executive Tour (ET) & Championship Tour (CT) events are held year round!
Kids will gain confidence 
Make new friends
Develop their games 
Learn and apply rules of golf
SCPGA Toyota Tour Cup exemptions
Player of the Year Awards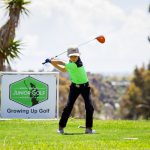 INSTRUCTION
David Emerick,PGA Member for 30 years  offers junior-specific instruction to boys and girls from 5 to 18 years old who are competitive junior players to kids who are just starting out.
Get Into Golf - GIG - Saturdays at GHP
Learn to Play - LTP
Junior Team Play - PGA Jr League
Developing Teen Player - DTP
All golf classes are held at Goat Hill Park a SCGA Jr Golf Pass facility.
COMMUNITY
Becoming a member of the NCJGA your child will become a part of a supportive, social golf community of players, parents and volunteers that care for one another and gives back to our community through charity. Kids can do community service and be on the NCJGA Jr golf advisory committee and help others kids!   
Toys for Tots
Canned Food Drive
Wishbone Brawl                  
OUR HOME COURSE
Goat Hill Park, Oceanside
Our World Class, Working Class home course, Goat Hill Park, in Oceanside, CA provides a loving, supportive backdrop to many of the Camps, Clinics and Tournaments on the NCJGA Schedule.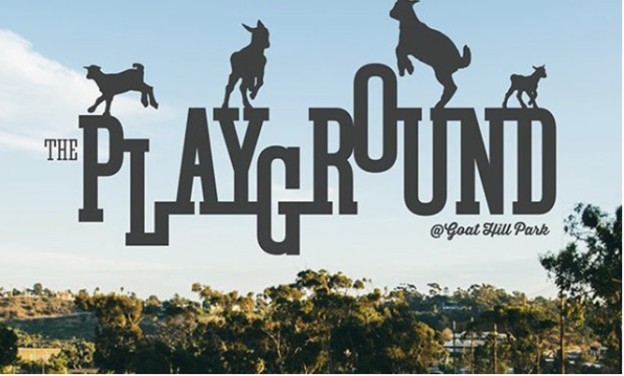 THE PLAYGROUND IS OPEN
In addition to the challenging par 65 course, the super fun par 54 Mini Goat, the Goat has added The Playground.
Next to the already impressive grass driving range and large short-game practice area, Goat Hill's now has a beginner and kid-friendly super short course.  The holes will range from 25 to 60 yards and allow your beginner to learn the etiquette and behavior needed to really golf for life for FREE. Adults are welcome too...
Read all about The Playground by clicking here.
Our Leader & Goat Hill Partner
David Emerick, PGA
"Coach Dave" has won numerous awards for his commitment to teaching Junior Golf in San Diego. His devotion to teaching young boys and girls how to "play golf for life" has been touching the lives of families since 1983.  He loves teaching beginners and has helped 50+ players earn spots on D1 rosters. 
Parents often ask David, "How and when do I get my kids into golf the right way?"
Support Our Sponsors & Become One!
Thank NCJGA Title Sponsors